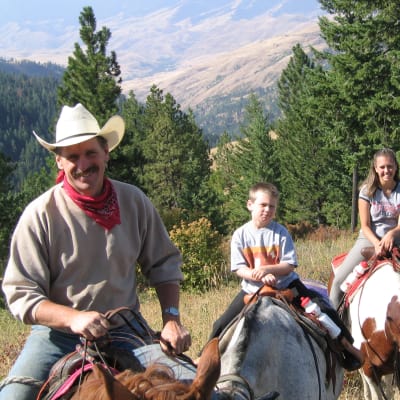 Horse Trail Rides
Horse Trail Rides
Whitebird Summit Adventures gentle stock is safe for all types of riders ages 8 to 80! Our rides will take you over the Nez Perce grounds where the US Calvary fought the Nez Perce Indians in the war of 1877. If you have a little one that is too young for one of our 1/2 day or BBQ trail rides we will be more than happy to give them a little ride around the yard. Bring your extra apples with our horses love them and it is a great way to make friends with one of the many horses on the ranch.
Our stock are bred on our ranch and all have part draft in them. This makes for a much calmer horse and a little larger then the traditional trail horse. All horses are imprinted from birth and will come right up to you for attention.
Trail rides over look the Camas Prarie and the City of Grangeville to the North and the Salmon River basin and the little city of White Bird to he South. You will learn the history of the Nez Perce Indian War and of Tolo Lake.
Whitebird Summit Adventures perfers our children to be of the age of 8 to begin riding with us.
BBQ Trail rides are offered with a old fashioned BBQ Cowboy dinner overlooking the White Bird Canyon and the Salmon River Basin.
Trail rides are available from June thru August
Advance reservations are needed for all activities,
For rates see our WBS Adventures page at www.wbsadventures.com
Contact Terri 208-983-1802
terri@whitebirdsummitlodgecom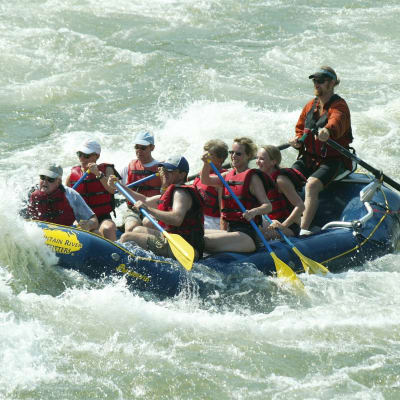 Whitewater Rafting
We Work With the Best Snake & Salmon River Rafting Outfitters
While in Idaho white water rafting should be on your list of vacation adventures. We can provide your family and friends a deluxe Idaho whitewater rafting vacation. Our family white water vacations are designed around fun activities for kids at camp and safety on the river, ensuring a great time for everyone. More than just a whitewater rafting trip with wildlife, breathtaking scenery, hiking, hot springs, beach games, swimming, sun bathing or just relaxing in the shade reading a book. We can make your adventure exciting and fun but still have time to relax on our beautiful beaches. Safety is a high priority on any of the Idaho rafting trips. All guides will also educate and entertain you with information about river running and give you a great appreciation for the area and its history.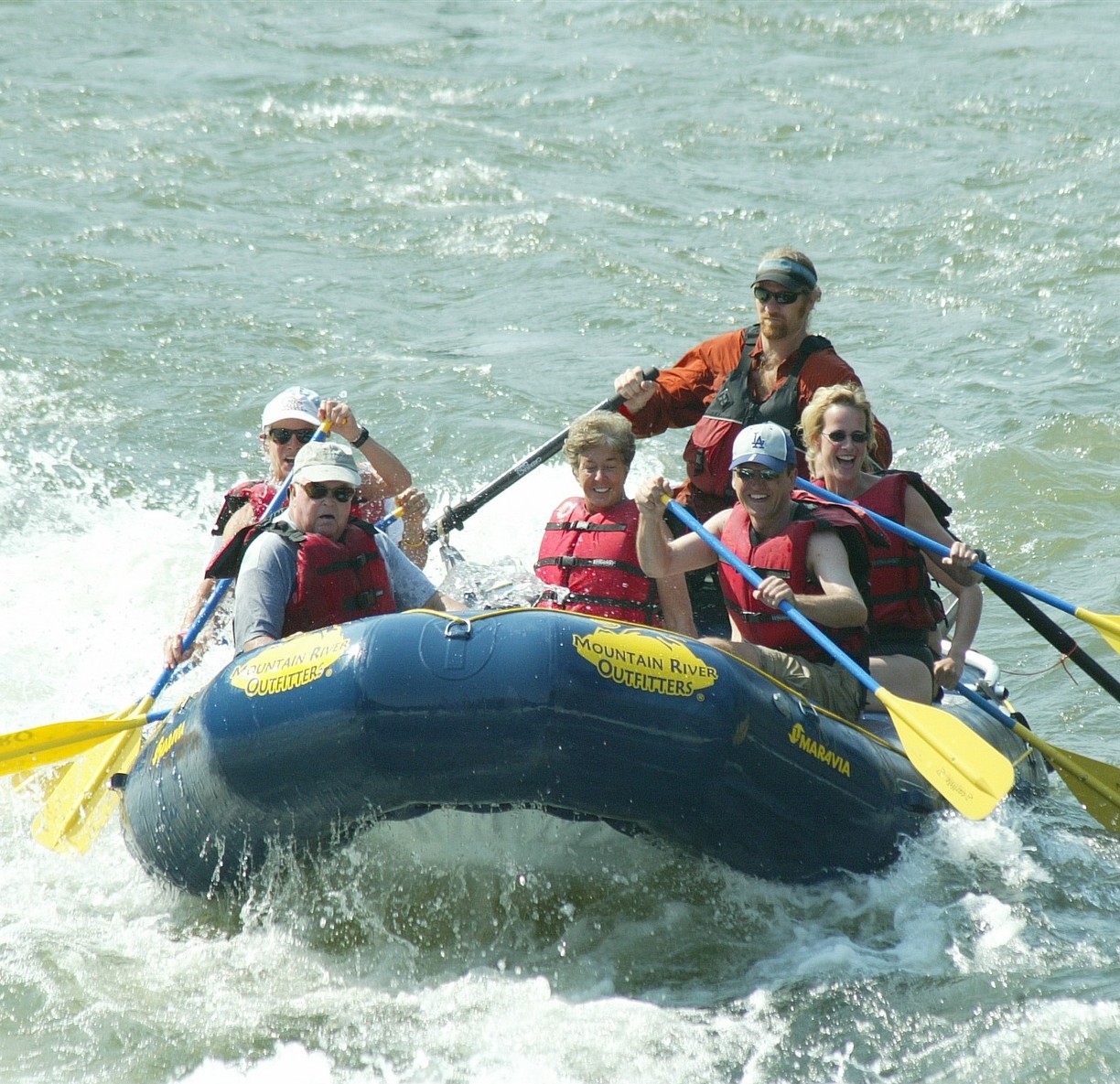 River Rafting Information
All rivers are rated on a "class" scale to help you determine the hazards associated with the whitewater on each river trip. Many of our guests are in search of moderate whitewater where you not only feel the excitement of the rapids but also relax and soak up the beauty of the wilderness. Others are looking for a more intense whitewater experience. Regardless of your choice, be assured that our river outfitters have the best safety records in the industry. Note that the "class" scale was introduced after the rapids in Grand Canyon had already been rated therefore the Grand Canyon is rated on the older "1-10" system. A size 10 rapid in Grand Canyon would be a class V rapid, and so on.
Whitewater Class I - VI Rating Scale:
Class I Fast moving water with uniform waves that tug at the boat. No obstacles with very little need for manuevering. Each of our trips have some stretches of calm class I water, creating a pleasant break between larger rapids.
Class II Large uniform waves and or drops that are easy to navigate with little manuevering. Some obstacles in wide channels that can be discovered without scouting. Some big splashes of water are common, lots of fun, little danger.
Class III Large powerful rapids with irregular waves and narrow passages that makes the boat shimmy and sends hearts racing. Large amounts of water in your face with plenty of excitement and thrill with some avoidable danger. Aviodance of obstacles and manuevering required, scouting advised.
Class IV Long, difficult rapids, narrow passages with large drops, turbulent water that requires precise maneuvering in the rapid. Large obstacles and danger for swimmers, requires skilled guides and scouting.
Class V At the limits of navigation, that requires precise manuevering, large whirlpools and undertoes. Should only be attempted by highly adventurous and in shape experienced river runners. Very dangerous, deliver's a large adrenaline rush.
Class VI Beyond the limits of navigation, serious threat to life. Only the most expert should attempt this. Commercial raft trips don't go here. There's too much other water to enjoy.
When is the best time to go White Water Rafting in Idaho
Spring time rafting May through June has it's wildflowers and higher water flows for exciting whitewater and more time for hiking. Although temperatures during the day are warm the nights can be chilly and the water temperatures cool. Most of the rafting companies provides wetsuits and splash gear for all of the spring trips. Most of our river trips are uncrowded wilderness areas but these early trips are usually smaller groups and less busy overall.
July and August are the most predictable with hot sunny days with little humidity or bugs. The whitewater is good and the water temperatures are warm. On the Salmon River the beaches get bigger as the water flows fall.
September is uncrowded and offers some of the mildest weather, although water temps can start to fall and the nights will be a bit cooler. Lower water flows usually make for better fishing and a slower paced trip.
Rafting, Horse Trail riding, Jet boating, and Fishing activities are booked with permitted and licensed outfitters in the state of Idaho. Fees for rafting, jet boating and fishing activities are to be paid directly to the outfitter operating that trip. If you are paying by a credit card you will see the charges for activities separated and charged by the specific outfitter.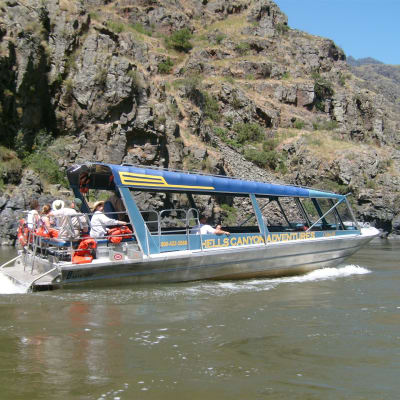 Jet Boats
We Only Work With the Best Snake & Salmon River Jet Boat Tour Operators
Snake River Tours
The Snake River is a major river in the greater Pacific Northwest in the United States. It is the largest and longest tributary of the Columbia River, which is the largest North American river that empties into the Pacific Ocean
You will jet boat through the Wild River Section and the Natural Wilderness Preserve area. This tour takes you safely up stream in our comfortable, through all the big whitewater rapids, through the deepest most rugged part of Hells Canyon, all the way to the Dam and Visitor Center.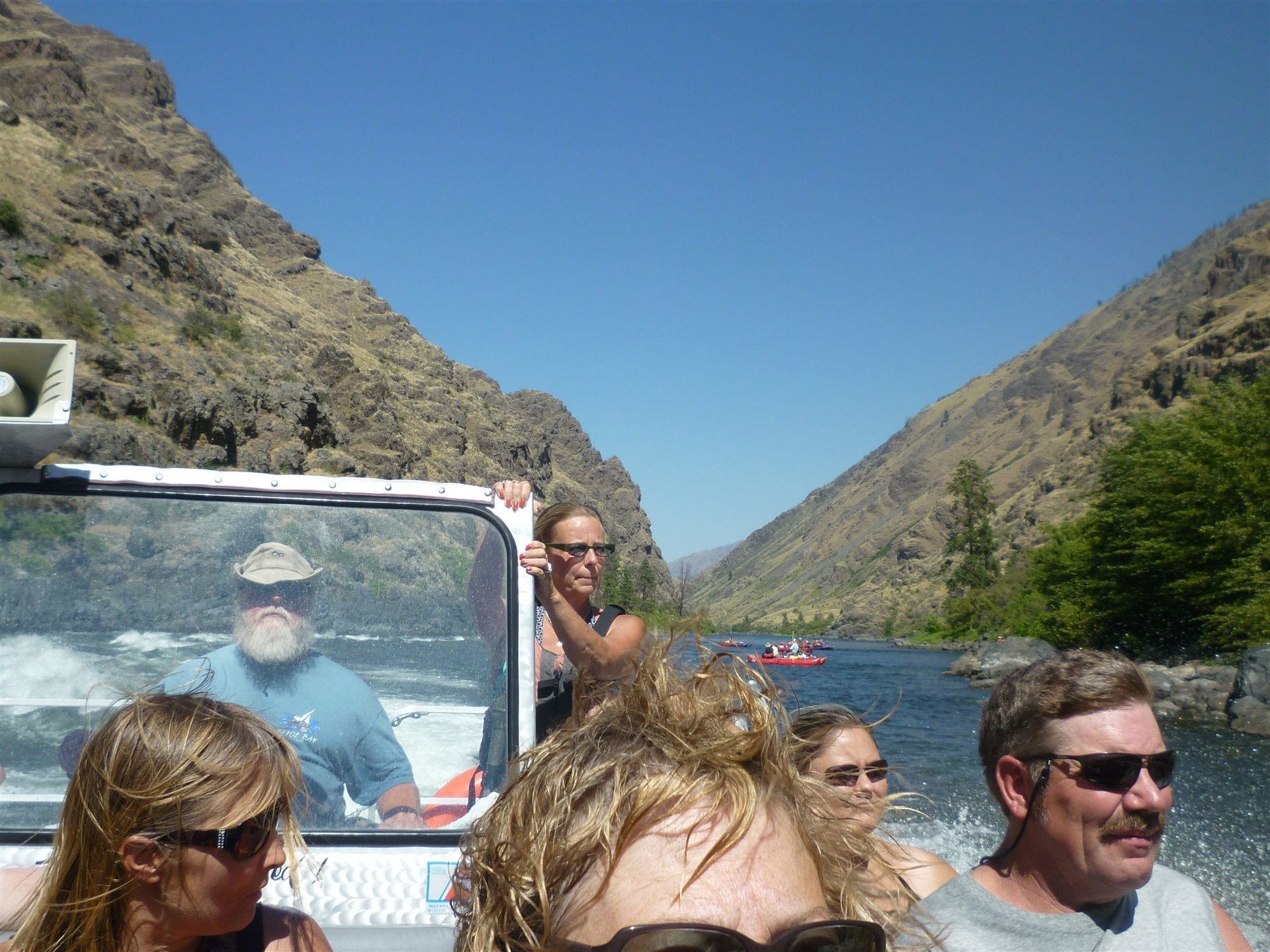 We can book your jet boat tour on the Snake River in conjunction with your lodging here at the Whitebird Summit lodge. We are located minutes from the entrance to Pittsburg Landing your docking post for your jet boat tour on the Snake River.
The 6 hour Wild River Tour you will see the best of Hells Canyon. You will jet boat through the Wild River Section and the Natural Wilderness Preserve area. This tour takes you safely up stream in our comfortable, not crowded Bentz Jet Boats – through all the big whitewater rapids, through the deepest most rugged part of Hells Canyon, all the way to the Dam and Visitor Center.
Stops include Kirkwood Historical Ranch Museum, Sheep Creek Cabin or Bernard Creek & McGaffee cabin and the Indian Petroglyph writings, with lunch at Dam Visitor Center. Wildlife sightings include Big Horn Sheep, Bear, Deer, Elk, Bald Eagles, Otters, Cougar. You will enjoy the exotic rock formations, and spectacular scenery in the Canyon. We usually stop at a sandy beach for wading or a swim in the 70′s degree water. This tour includes lunch, beverages, water and an unforgettable day of fun.
The tours are provided from May through October. The Wild River Tour starts at 10:00 am and returns to the dock at 4:00 pm for the months of June through August. (Water is usually warm enough to swim)
Other tours are available on the Snake River. Ask Terri about them.
Call Terri today to boat your river experience 208-983-1802
Salmon River Jet Boat Tours
You'll head upriver into the Frank Church Wilderness Area through exciting rapids, passing old gold mines, Chinese-built rock houses, and wildlife such as bighorn sheep, deer, elk, bear, and eagles.
The first stop will be at the Polly Bemis Ranch. Polly was an early settler in this rugged country, where she lived and thrived for many years. After a visit to her home, now a museum, (and a restroom break) you'll be back on the water, and off to the James Ranch. Once there, you'll enjoy your lunch on a great beach just perfect for swimming, gold panning, or just relaxing in the sun. Fishing is also possible for those with the desire (and a license). After a good break, it's back on the water and off to the confluence of the South Fork of the Salmon River. With enough water, your trip will continue on to the Buckskin Bill Homestead and Museum. Buckskin Bill was a long-time Salmon River resident who carved out his life with unique style and skill. He was a true mountain man and you will be amazed by examples of his handiwork. After an unforgettable day, you'll head back downriver to the mornings launch site. Our Salmon River tour will take you through some of the most beautiful scenery in the country, and will provide memories that will last a lifetime.
We offer special lodging rates here at the Whitebird Summit Lodge with your full jet boat tour on the Salmon River.
Call Terri today to boat your river experience 208-983-1802
We work with license and bonded river outfitters all licensed for the state of Idaho and can assist you in making your plans for your tour. After all who knows the river outfitters better then the people that live here.

Horse Trail rides, Rafting, Jet boating, and Fishing activities are booked with permitted and licensed outfitters in the state of Idaho. Fees for rafting, jet boating and fishing activities are to be paid directly to the outfitter operating that trip. If you are paying by a credit card you will see the charges for activities separated and charged by the specific outfitter.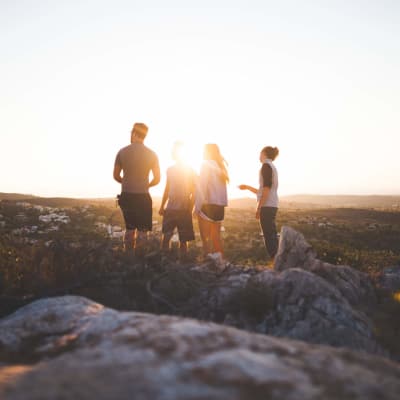 Outdoor Activities
Plenty of Outdoor Activities for the Family
Fill your vacation with family fun. Leisurely day swimming, hiking and fishing.
---
Beaches

Skooumchuck is a great place to spend a day by the river on a hot day. It is minutes from the Whitebird Summit Lodge and has a great picnic along the Lower Salmon River.
Great picnic areas along all the rivers and some of the most scenic waterways in the world. Shore line fishing can be done along all these rivers. Tubing down the Clearwater river always shows to be a fun time.
The Southfork of the Clearwater River is located outside Grangeville along Highway 14 on a scenic drive to Elk city.
---
Hiking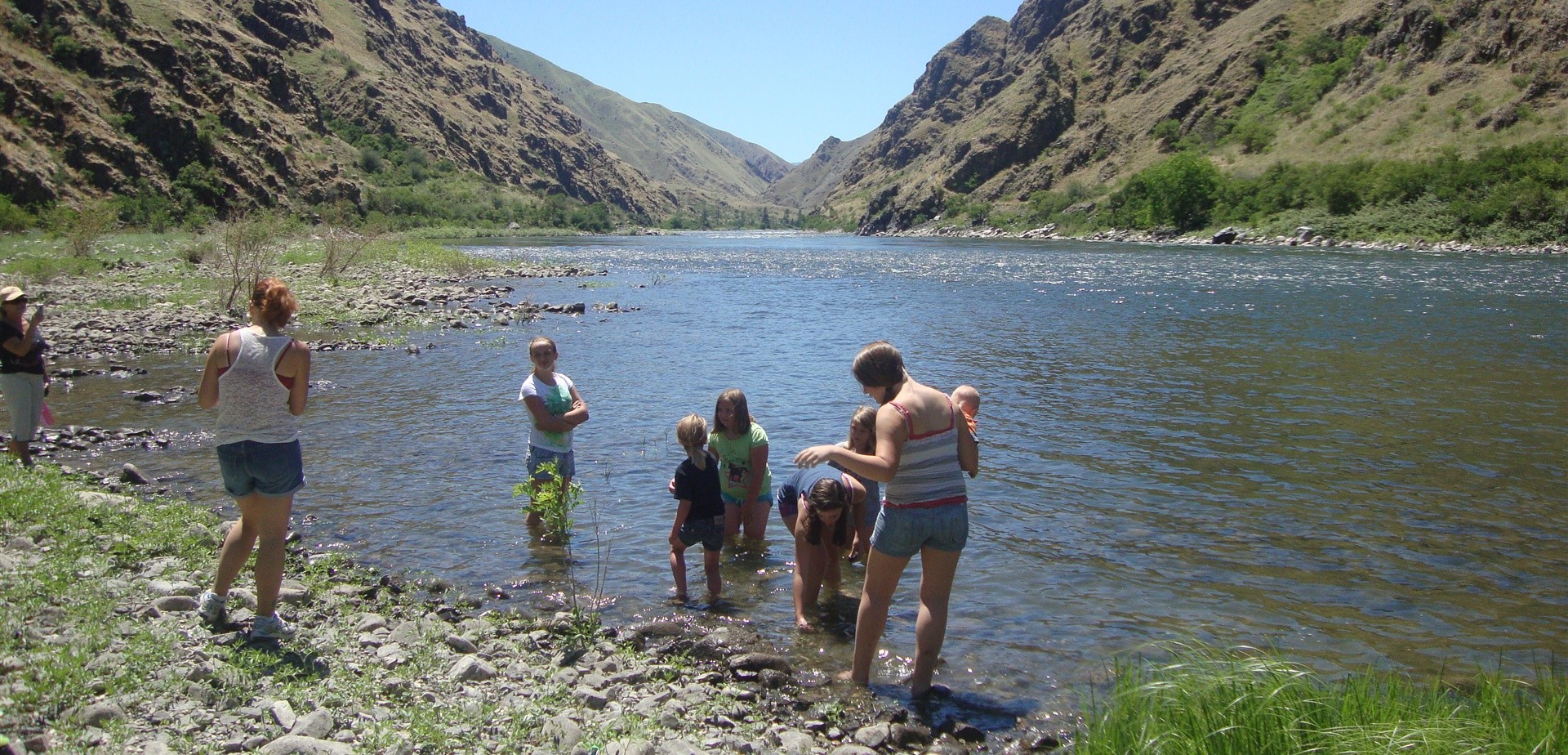 Pittsburg Landng near White Bird provides a great hike. The Snake River National Recreation Trail # 102 is 26 miles long going upriver, best in May, June and July or fall,
Seven Devils Look Out
Another great place to hike is in the Seven Devils. One of the more spectacular lookout sites is Heavens Gate on the Idaho-Oregon border. It's located at an elevation of 8400 feet and has striking views of Hells Canyon, the Seven Devils Mountains, and other peaks in the area.
Immediately southwest of Riggins, the Seven Devils are accessible from U.S. Highway 95 by a gravel road which climbs over 5000 vertical feet in 17 miles.
Fish Creek Trail outside Grangeville Idaho
Fish Creek Loop substitutes as a hiking and biking trail in the summer and a nicely groomed cross country or showshoe trail by winter. A more beautiful scenic trail, you will not find. 3 mile, 5 mile and 7 mile loops are available and posted along the trail, for varying levels of conditioning and endurance.
Fish Creek is only 7 miles outside of Grangeville and is easily accessed with plenty of parking at the entrance to the loop.
---
Fishing
Family Fishing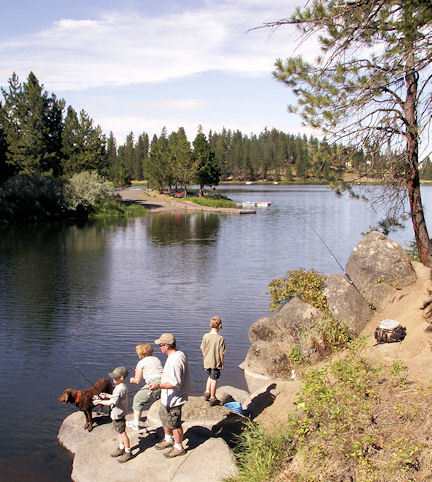 The area offers some great family fishing oppurtunties. From everything from Steel head fishing in the Salmon River. Bass Fishing in the Salmon River and the Snake River. Sturgeon fishing in the Snake River. Trout fishing in the Clearwater river, Salmon River and the Snake river.
But the best Family Fishing would be at Winchester state park in Winchester Lake. The state park offers day use grills and a play area for the little ones. Great place for day trip.
The most popular activity at Winchester Lake is fishing for rainbow trout, which are planted regularly by the Idaho Department of Fish and Game. Fishing for perch, tiger muskie, bass and blue gill is also popular. The lake provides excellent nutrients and supports large populations of all four species.
Tolo Lake on the Camas Prarie is located just minutes from the lodge. T. In September, 1994 a worker saw something in the muck—a huge bone! Authorities identified it as a Columbian Mammoth. A hasty two-week paleontological recovery of prehistoric mammoth and bison ensued. Work resumed in August 1995, resulting in recovery of three mammoth skeletons and an ancient bison skull. Other fossils were left in place as a preservation measure.
---
GeoCaching
Geocaching is the real-world treasure hunt that's happening right now, all around you.
Traditional caches are containers with a log book so that Finders can sign in after they've found the cache, like
For Geocaching close to Grangeville Idaho http://bit.ly/Geo83530
---
Try your hand in our Disk park located at the east end of town.
The Jungle Gym will be building a new miniature golf course summer of 2019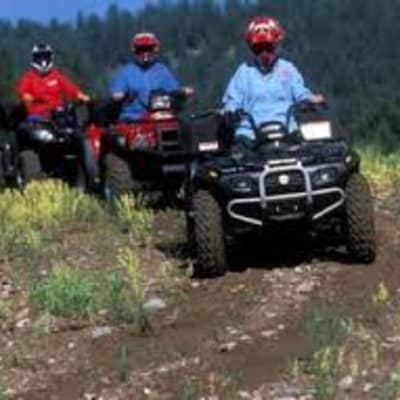 ATV & Motorcycle Trails
Explore the Milner & Centennial ATV and Motorcycle Trails
Use Whitebird Summit Bed and Breakfast as a base to Explore hundreds of miles of ATV & motorcycle trails. Whitebird Summit is located near the Milner & Centennial ATV trail system. Walk out your door, get on your ATV, and ride the trails!
- we have a great connection for you.
Whitebird Summit is ATV & motorcycle friendly. Plenty of parking for atvs/motorcycles/trailers.
ATV's and UTV's can be rented from a company located in White Bird.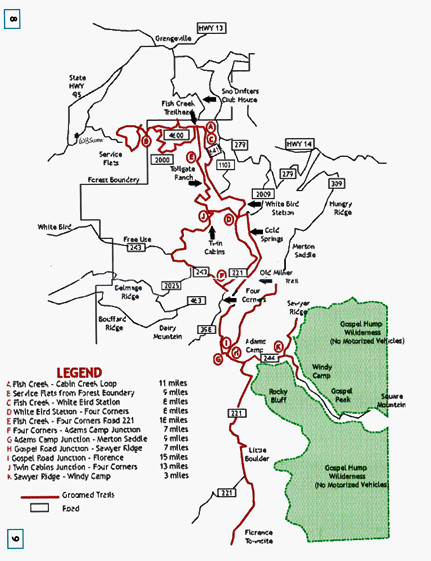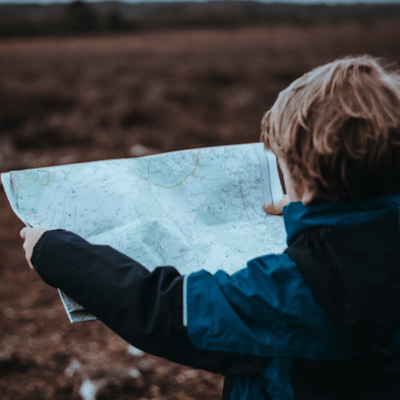 Points of Interest
Points of Interest Near Whitebird Summit Ranch
Click on the

icon to expand the map menu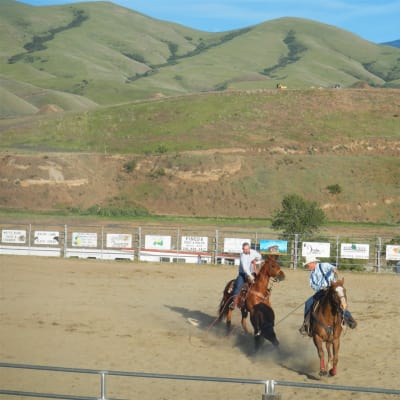 Area Events
Idaho Rodeo & More
Weekly events during the summer months in Idaho. You will find a Rodeo some where.
Grangeville Rodeo July 2,3,4 2020 at 6pm
Parade July 2,3,4 2020 at 2pm
Grangeville Border Days is the biggest annual bash of the Cowboy & Rodeo Culture this town has known for over 100 years. It's also Idaho's Oldest Rodeo. This town literally tears at the seams during the Independence Day holidays. LOTS OF food, fun, parades, games, rodeos, friends, family, art shows, pig roasts and more… Held over the 4th of July every year it host a 3 day event. Street games, parade, carnival, dancing and the famous Rodeo.

Whitebird Days Rodeo is over Fathers Day weekend. The rodeo grounds are along the Salmon River with the best Rodeo view in the country. dates are always fathers day weekend
Riggins Rodeo is over the first weekend in May 2,3 2020
Kamiah Rodeo June 15,16 2020
Winchester days rodeo is over the first weekend in July 6,7 2020
The Lewiston Roundup has been a proud member of the Big 4 Rodeo Association since 1953and one of the PRCA's top rodeos. We host the top cowboys, cowgirls, and world champions! The rodeo is help September 9-12 2020